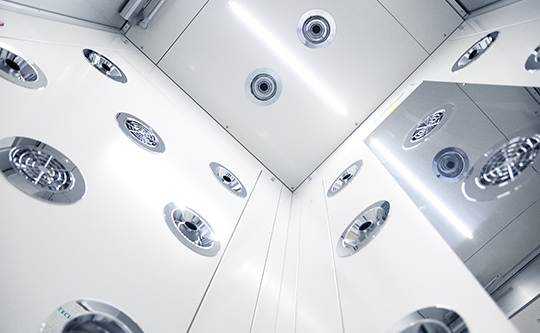 We understand the utmost importance of hygiene in making world-class caviar.
Our caviar is produced in a cleanroom like the ones used for making integrated circuits and the temperature and maturation period are controlled 24 hours a day, 365 days a year by our full IoT-based systems.
Our systems are exclusively designed from the ground up to deliver the true original taste of caviar without using preservatives, high salt treatment or low-temperature sterilization.
Protective clothing is mandatory during production and we meet the highest standards of hygiene.
This specialised environment is the secret of "Miyazaki Caviar 1983".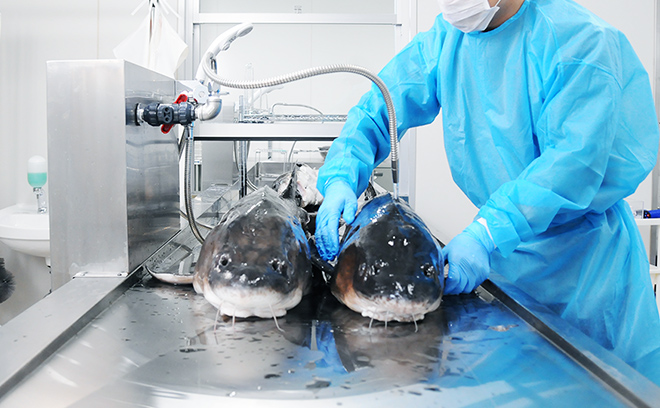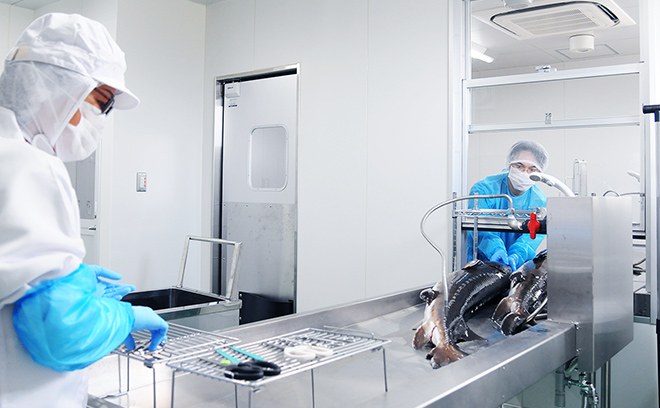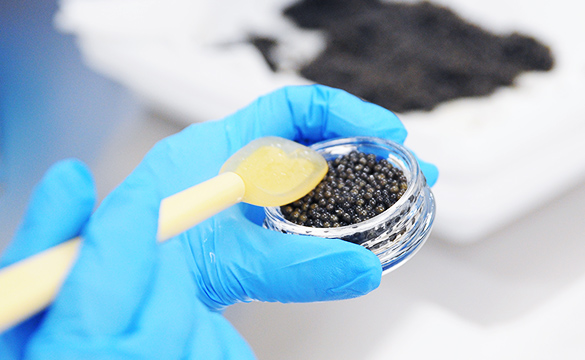 We make no concessions until the caviar is manually arranged in each glass jar and shipped. Only caviar that passes our rigorous quality controls can reach you.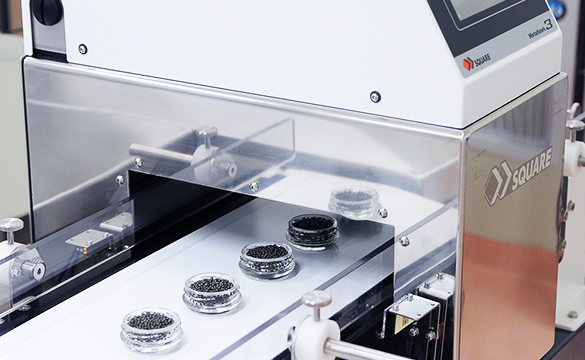 Perfect hygiene is a constant goal.
One day we hope it will be said that "caviar is all about Japan".
We are always in pursuit of our dream, step by step with determination.